Zelli Porcelain
sponsors contemporary British design award for second year
(Press release)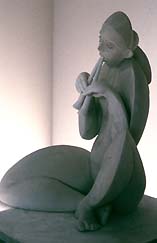 Zelli Porcelain, a leading independent specialist in figurative porcelain announces the second year of the Zelli Porcelain Award. Following the success of the inaugural award last year, Zelli has chosen the theme of Ovid's Metamorphoses for aspiring British porcelain artists to interpret. This is an entirely privately funded award, whose purpose to promote the use of porcelain as an art medium and to raise the awareness of previously untapped talent of British porcelain artists.
The gallery celebrated its 50th anniversary last year and has long been associated with sourcing new artists and offering the widest collection of figurative porcelain in London from such renown European houses, including Meissen, Nymphenburg, and Hutschenreuther amongst others.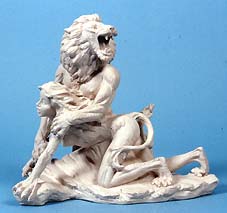 The range of work available includes the more traditional Meissen monkey orchestra, the art deco mood is caught with an aerodynamic desk set from Höchst, the vibrant hues of Dresden's parrots, through to the work of competitors from last year's award, including Eleanor Bartleman's and Leslie Martin's. This treasure trove at the end of Dover Street offers the perfect illustration that porcelain is an affordable luxury for all tastes and budgets.
Penelope Higham, the proprietor of Zelli Porcelain, commenting on the award, said: "Zelli is proud to uncover the talent of British porcelain artists and show the public the versatility of this medium as an art form. Porcelain has been for too long the Cinderella of the art world."