Images of Water Jugs
Museum of Water Jugs in Argentona, Spain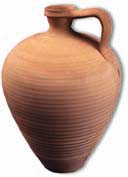 The Museo del Càntir (Museum of Water Jugs in Argentona, Spain), is unique as far as museums go. Not only is this one of those rare museums dedicated to ceramics, but this is one concerned especially with the Mediterranean water jug – a water storage container that has been common in the area for centuries. The main focus of the museum centers on the traditional earthenware "càntir", but also includes a generous variety of other implements related to water and its age-old utility in the home, for example: pitchers, jugs with and without handles, jet-spouted drinking vessels, ewers, flasks, decanters, etc. In addition to its extensive collection of pottery there are also a number of non-ceramic implements including glass, metal, and cork and wooden "càntirs".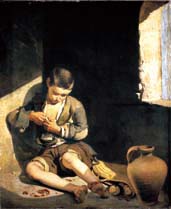 If the Museum of Water Jugs is unique, perhaps the exhibition Imatges del Càntir (Images of Water Jugs) is even more so one of a kind.
This show is the result of several years of research and examines paintings of various epochs depicting the common Mediterranean water jug. The depiction of the water jug can be traced as far back as the Greeks of the 3rd century BC. The exhibition picks up and follows the development of the jug in painting from the Middle Ages, through to Renaissance (Duccio, Martorelli, Giotto), Baroque and the 18th and 19th centuries (Carraci, Velazquez, Goya) and finally modernity (Matisse, Gris, Miro).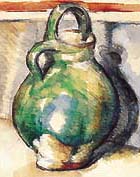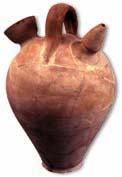 The exhibition has obviously been well researched. Water jugs from various periods are juxtaposed alongside paintings depicting (sometimes strikingly) similar vessels. In a sense, these pots jump out of the painting, coming to life in 3D.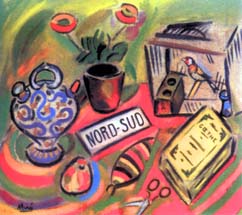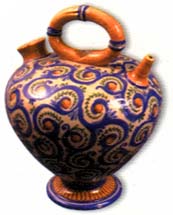 Whoever is passing anywhere nearby Argentona, near Barcelona, Spain, should make an effort to see the museum and this exhibition, which will continue well into 2004.