The Odd Spot [2]


Some links open in a new window.
In the 1840s, the king of Sardinia wanted to replace some missing pieces from a very old set of Chinese porcelain, and requested the Herend Porcelain Manufactory, under the directorship of Mor Fischer, to make them. Fischer personally delivered the china to Turin castle and asked permission to arrange the collection for inspection in private. This granted, he then swapped the originals from their cabinet with his replacement pieces on the display table. On their arrival, the king and his courtiers criticized the 'copies' as being of inferior quality. However, to their embarrassment, they were criticizing their own originals! From that day on, Herend's reputation as a quality porcelain manufacturer was ensured.
Eighty percent of the moon seems to be composed of a light colored feldspar. At one time the entire surface of the moon was probably molten. As it cooled, the lighter minerals, like feldspar, floated to the top, while the heavier ones, like basalt, stayed below the surface.
The word 'Kiln' is derived from the Latin word culina, meaning kitchen or cook stove. Culina was introduced to England by the Romans in the first and second centuries A.D., managed to survive the Anglo-Saxon invasion of the fifth and sixth centuries, and showed up in the Old English forms cylene or cyline, meaning large oven. Culina has retained this specialized meaning ever since, and nowhere is it used to denote kitchen. Its cousin, culinary, is of much more recent origin. Its first written appearance was in 1638, and its closeness to the classical Latin form indicates that it was reintroduced to English by sixteenth century humanists.

In 2000 the Finnish ceramist, designer and teacher Kyllikki Salmenhaara (1915-1981) was honored with a 3.50 markka stamp . She is credited with having modernized the curriculum for ceramic art in Finland and was also known for her extensive research on clays and glazes.
The English name for a type of salt-glazed stoneware vessel displaying a molded, bearded face on the neck and often a coat of arms below that is 'Bellarmine'. In England it was thought the face represented Cardinal Bellarmino, who was strongly opposed to the Protestant church, thus the name. The style originated in Germany, probably between 1520 and 1540, where they were called 'Bartmannskrüge'. Another English name was 'graybeards'.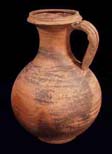 A Russian proverb says "A jug that has been mended lasts two hundred years."
Source: Famous Quotations
Margo, a farmer of ancient Carthage (814 - 146 BC) recommended to preserve fruit by covering it in fresh potter's clay. After the clay dried it would be hung up in a cool place. When the fruit was to be eaten, it would be steeped in water, dissolving the clay - the fruit was as fresh as if it had just been picked.
Steve Irvine is the maker of this working ceramic pinhole camera, which forms remarkable images on 5 x 8 inch photo paper. The stopper on the front is the shutter, which is removed and replaced to make the exposure. Exposure times vary from about a minute to several hours.

Many believe that the name of the famed Parisian garden Jardins des Tuileries is derived from its equally famous tulips. However, the site was once a clay pit, from where terracotta was mined for roof tiles, or 'tuiles'.
Source: Dan Brown, The Da Vinci Code
If you think you know what a 'non-functional' pot is, check out Patrick Dougherty's 'Greenware' installation. Created at the New York State College of Ceramics in 1999, the sculpture explored the classic 'pot' form, but was made entirely from twigs and saplings.
The term 'neriage' is used to describe ceramic laminating techniques. It is often thought of as being French, but is in fact Japanese, and should be pronounced 'neddi-ahgay'.
Source: Clayart Listserv
Because of his German origins, 20th century potter Hans Coper was arrested in Britain soon after the outbreak of World War II. Despite being sent to Canada, he returned to Britain and even served in the British army. He was eventually naturalized in 1958 and went on to become one of Britain's most eminent potters.
Takako Araki's sculpture Bible in the Sand of 1979 is actually made of sand and clay. It is currently on display at an exhibition of contemporary ceramics in Chennai, India.
Source: AP
Australian 'claymation' animator Adam Elliot's short film Harvie Krumpet has unexpectedly won the award for best animated short film at the 2004 Oscars. Only a few weeks ago, Elliot was on welfare. Harvey Krumpet won ahead of submissions by Walt Disney and Pixar Films.
In his tongue-in-cheek 'Delft Disasterware', American artist Charles Krafft renders firearms and war ordinance, such as AK-47 rifles, Smith & Wesson Revolvers and hand grenades in Delft Blue and White style porcelain.
In 1739, 1743 & 1751 Giovanni Battista Passeri published Sumptibus Academiae Pisaurensis, a three volume reference work on his extensive collection of ancient Roman terracotta lamps. Unfortunately most of the objects he collected were fake, making his the largest collection of fake ceramics ever collected!
Men's urinals at Schipol airport in Amsterdam, The Netherlands, feature a decal of a fly in a prominent spot. The fly decal is said to improve the aim of the person relieving himself, thus helping to reduce cleaning costs. Apparently Victorian urinals in Britain also featured 'targets' for much the same purpose.
In the mid 1700s the Russian potter Dmitry Vinogradov of the Imperial Porcelain Factory is said to have discovered the secret of manufacturing porcelain independently of potters in the West, using a white clay from Gzhel. However porcelain was not manufactured in the area until the early 19th century, beginning with the potter Pavel Kulichkov, who had learnt its secrets at the Gardner Factory. Today, Gzhel is known for its blue and white porcelain pottery and figurines.
"Picassoettes" was a term Bernard Leach gave to Picasso-inspired developments in British ceramics in the 1950s, singling out low-fired sculpture and colorful tin-glazed pottery by Margaret Hine, William Newland and Nicholas Vergette. William Newland: "We had an exhibition at Goldsmith's and Terence Mullaly did a nice illustrated article on it, I've got a copy of it somewhere, and there's a Mexican figure at the top, there's my bull, photographed and reproduced, there's a Margaret Hine pigeon, and right down at the bottom you've got Bernard Leach painting a little pot, and Leach saw this, oh there's a big Picasso in it as well, but Leach saw this and called us all the Picassoettes. I don't know if he, you know, whether it was to deride us or be funny or what the hell, but it is true, one was fantastically Picassoesque".
There are four Tozan kilns in the world today, all built with the help of Japanese potter Yukio Yamamoto, who was instrumental in the revival of interest in Tozan ware. There is one in Japan, one in the USA and two in Canada. The original Tozan kiln was built in 1722, producing pottery for the Feudal Lord of Himeji. It was in use until 1860. It is characterized by a greater length and additional firing chambers than the usual anagama kiln.
Space exploration, e.g. NASA's current Mars Rover mission, could barely function without ceramic components. They are used as heat resistant shields, in motors, jet propulsion systems and even computer components.
The most common type of kiln used by the early settlers in the southern states of the USA was called a groundhog kiln. It's origins can be traced back to German and English kilns. This was a uniquely southern kiln type of the 19th century, which was used to fire alkaline-glazed pottery. It was partially embedded in the ground and featured a doorway leading into a long, low passage of brick or rock construction. The chimney poked out of the ground, further up the hill.
The 'harvest jug' was a ring-shaped bottle used by farmers working in the fields. The shape enabled them to carry the bottle on their arm. It first made an appearance as Italian maiolica in the early 16th century.
Source: Savage & Newman, An Illustrated Dictionary of Ceramics

While in the West, the potter's wheel turns anti-clockwise, in the East, it traditionally rotates clockwise.
The world's largest ceramic tower measures 4.1 meters (13 1/2 feet). It was built in Seto park in honor of the legendary 13th C. Kyoto potter Toshiro, aka Kato Shirozaemon Kagemasa.
The National Museum of Iraq has an earthenware jar that could be the world's oldest battery - made nearly 2,000 years before Volta invented the modern battery in 1800.
Californian potter Andrea Fábrega creates one-of-a-kind, wheel-thrown miniature porcelain pieces smaller than 1.5 inches. Her vases, teapots and other vessels are fully functional and finished with various decorating and firing techniques. In 1992 her work won the California State Fair Award of Excellence.
In the 19th & 20th centuries, the people of the towns of Staffordshire were so cynical about pollution from the potteries, there was a postcard saying "The change of air soots me well at Stoke-on-Trent".

The S.S. Ceramic was a British passenger liner that ploughed the seas between 1913 - 1942. In 1942 it was sunk west of the Azores by the German U-boat U-515 while en route from England to Australia.
Catalytic converters convert harmful car exhaust fumes into less harmful compounds. The catalyst is coated onto a ceramic honeycomb that is housed in a muffler attached to the car's exhaust.
Legend has it that the 18th century Staffordshire potter John Astbury masqueraded as a 'simpleton', in order to learn the secrets of the trade from the Dutch potter emigrant brothers John and David Elers.
The Dutch city of Gouda is not only known for its cheese - it also hosts an annual international potter's festival and competition. Amongst the events is the 'throwing the tallest vase' competition. Potters get five kilos of clay and six minutes to throw a tall jar. Heike Rabe from Rotterdam has won the last couple of years with vases between 95 and 100 cm height.
The traditional potters of Thimi, Nepal share the same last name, Prajapati. This simply means 'potter' in the local Newari language. Thus Hari Prajapati (pictured), translates as 'Hari Potter'.
Jeff Nebeker, who is both an accomplished ceramist and pastry chef, uses pastry tools to make life-like clay 'food' sculpture in the tradition of San Francisco Bay Area funk ceramics. HB
The German Society for Clay-Pipe Research is is a free association of archaeologists, folklore specialists, art historians, researchers keen on cultural and local heritage, pipe collectors and everyone who takes an interest in the clay pipe and the story of smoking as an object of cultural study. The society's magazine KnasterKOPF is the only German-speaking archaeological periodical to specialize on this branch of modern archaeology. HB
The 2001 Hong Kong exhibition Huzhi! showcased a rather unusual aspect of ceramics - the contemporary chamber pot. Pictured is a pot by King Qing of China. Other artists came from Japan, the USA, Canada, The Netherlands and Sweden. HB
The Bourry Box was designed by French ceramic industrialist Emile Bourry and first described in his book "Traite des Industries Ceramiques" in 1897. An English translation 'A Treatise of Ceramic Industries: A Complete Manual for Pottery, Tile and Brick Manufacturers' was available from 1901. In a Bourry Box kiln, the flames are pulled down by the kiln draft, so the fire burns 'upside down'.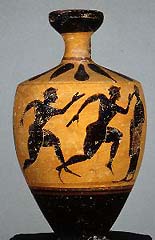 The ancient Greeks revered their Olympic heroes as we do today. Such was their fame, that many scenes from the Games found their way onto Greek pottery.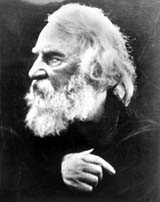 Henry Wadsworth Longfellow (1807–1882), KERAMOS (1878).
Turn, turn, my wheel! Turn round and round
Without a pause, without a sound:
So spins the flying world away!
This clay, well mixed with marl and sand,
Follows the motion of my hand;
For some must follow, and some command,
Though all are made of clay!
Kakiemon ceramics were honored with this Japanese phone card. The first Kakiemon (1596-1666), the originator of Kakiemon porcelain, succeeded to produce polychrome overglazing porcelain, known as 'Akae' for the first time in Japan around 1643. Kakiemon is very different from other types of porcelain because of its warm milk-white foundation called 'Nigoshide'. Kakiemon is still highly valued and was designated an important intangible cultural treasure in 1971.