Minerva Chango
Venezuelan Potter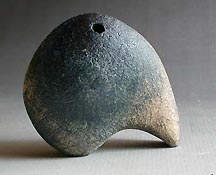 Minerva Chango lives and works in Caracas, Venezuela. She exhibits and sells her work in local Art Galleries and in several American Galleries. She participates in International Ceramic Competitions, and local Exhibits and events. In October, she attended the Encuentro Artesanal Andino (Arts & Crafts Andean Fair) in Bogota Colombia. She is a professor of ceramics at Instituto Universitario de Artes Visuales Armando Reveron.
Minerva works with wheel thrown or hand built, she makes reduction firing stoneware, adding blushes of oxides to enhance the natural colors. Her works are functional, but with a sculptural flavor, ranging from bottles and teapots to pitchers and other vessels and vases, but also her new Organic Series.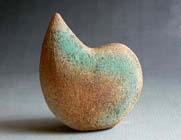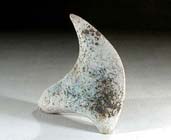 Minerva says of her work: "My investigation proposes a fusion between the utilitarian form and the purity of expression, which can help others to understand how "a teapot can be a non-teapot" or "a form can be a shadow" permitting a close relationship with their personal experience and their subconscious images. We all should be able to react to this proposal with no prejudice to the object we see, and most of all to the object we make."