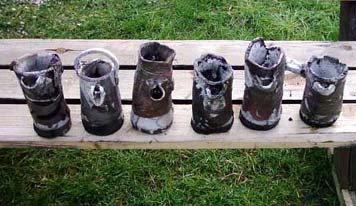 Raku Jugs
13" - 15"
raku fired stoneware clay, oxides
expiremental raku glaze
Clay allows me the freedom of self-expression to make my thinking visual. My need for experimentation in order to achieve and attain individuality through clay has led me to the teachings of 'wabi-sabi', a Japanese aesthetic.
'Finding the beauty within ugliness' is one of its philosophies that play a significant role in my art process. Creating both functional and sculptural objects from clay is my passion.
Art concretes my purpose in life.